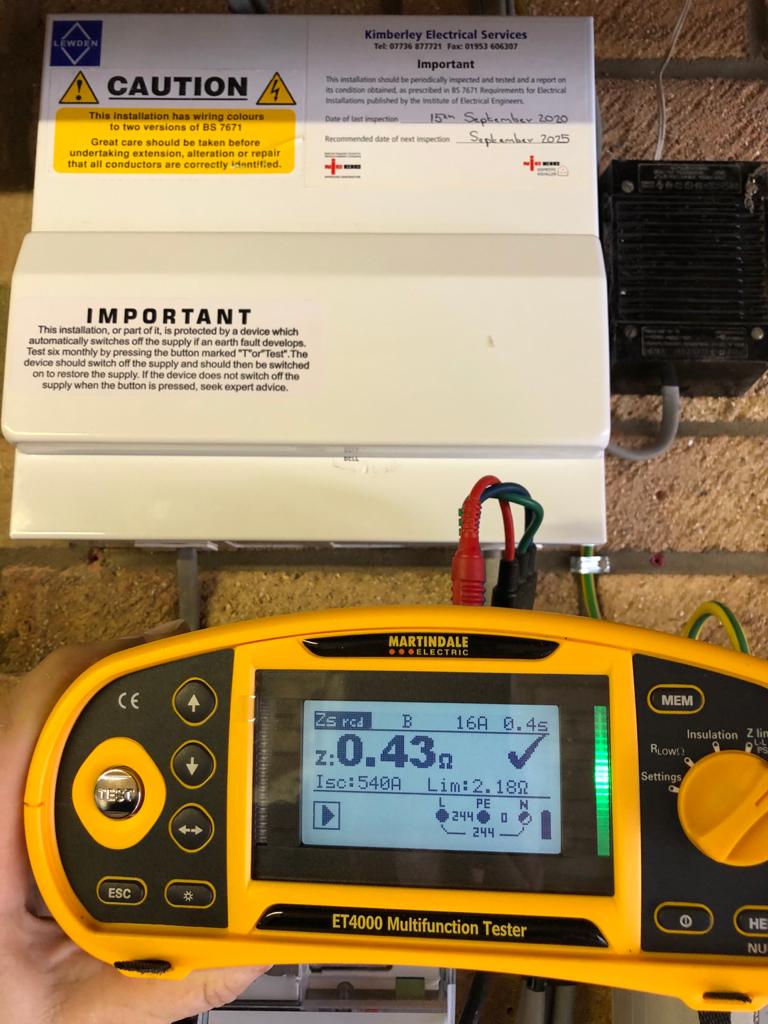 Electrical Installation Condition Report (EICR) -Landlords are required to ensure that their property meets certain standards. An EICR is required to confirm that the electrical installations are safe to use. Kimberley Electrical Services can carry out this important inspection for you. This should be carried out at least every 5 years.
Portable Appliance Test (PAT) ensures that electrical appliances that are not fixed in position are also in safe working condition. There is no official frequency for this but it is the employer's responsibility to ensure that all electrical equipment is maintained and safe, regular PAT testing is a great way of ensuring this.
We appreciate that downtime due to testing has a significant impact on productivity so we can arrange to carry out testing at evenings or weekends, if this is more convenient for you. Our current range of clients extends to cover, but is not limited to, schools, colleges, beauty salons, landlords, workshops and restaurants. So whether you have 20 or 2,000 electrical items to test, we have the skills and resources to do it.Contact us for more information.